Wednesday Motivational Quotes with Images
Wednesday, sometimes called Hump day is the midpoint of a typical working week. It can be associated with a lack of motivation or ambition, however, once you get over Wednesday, you are on the way to the weekend.
Take a look at some of these wonderful Wednesday motivational quotes for work, that'll help you get through and add some positivity and motivation to your day.
60 Inspirational Wednesday Quotes for Work (with Images / Pictures)
"Wednesdays are like Mondays in the middle of the week!" – Lee Fox Williams
"A Wednesday with no rain is a dry hump day." – Demetri Martin
"Nothing screws up your Friday more than realizing it's Wednesday." – Anonymous
"To some, it's Hump Day. To us, it's Wednesday's getting its ass kicked and Thursday just asking Friday to switch places." – Dwayne Johnson
"People often say that motivation doesn't last. Well, neither does bathing. That's why we recommend it daily." –Zig Ziglar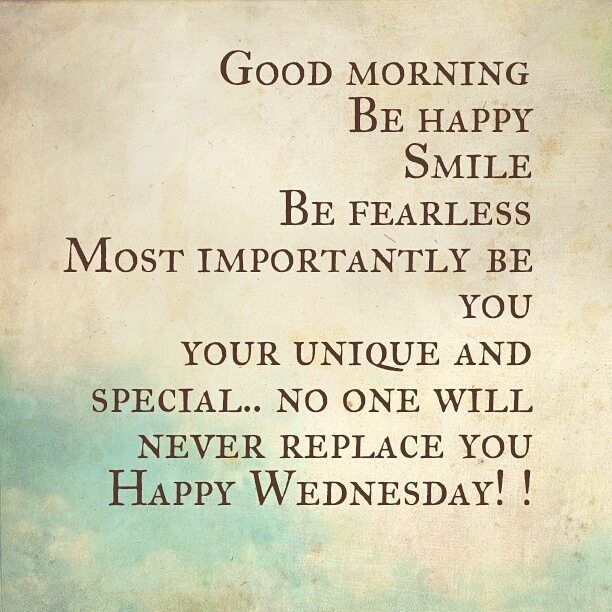 "Help!!!! Why is Wednesday spelled like that."
"No one can motivate you if you are not willing to do it for yourself."
"Keep Calm. It's only Wednesday. We still have 2 more days to go."
"Don't let the fear of losing be greater than the excitement of winning." – Robert Kiyosaki
Focus on good thoughts and good things will happen. Happy Wednesday stay positive. Think positive. Do positive a very good morning."
"Hump Day – not as 'depressing' as Monday, not as 'exciting' as Friday."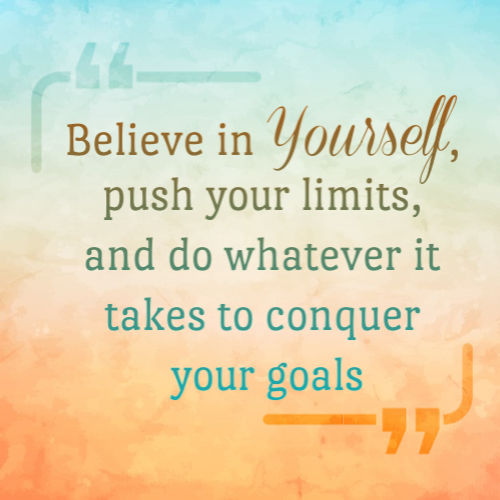 "The next time you feel slightly uncomfortable with the pressure in your life, remember no pressure, no diamonds. Pressure is a part of success." – Eric Thomas
"They didn't want it good, they wanted it Wednesday."- Robert A. Heinlein
"It's Wednesday! I'm breathing. I'm healthy. I'm truly blessed. I'm grateful for this day."
"Keep your head high, keep your chin up, and most importantly, keep smiling, because life's a beautiful thing and there's so much to smile about." – Marilyn Monroe
"Either you run the day or the day runs you." – Jim Rohn
"Wednesdays will always bring smiles for the second half of the week." – Anthony T. Hincks
"Happy Wednesday! Practice compassion. Lift others. Learn to encourage rather than criticize. You'll feel better when you help others feel better."– Tracey Edmonds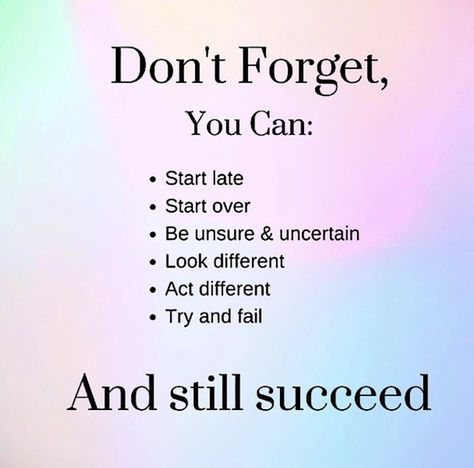 "I have Wednesdays that feel like Mondays when I wish that they were Fridays."
"Develop success from failures. Discouragement and failure are two of the surest stepping stones to success." – Dale Carnegie
"My job is to give people who work hard all week something to enjoy on Saturdays and Wednesdays." – Arsene Wenger
"Your ability to discipline yourself to set clear goals, and then to work toward them every day, will do more to guarantee your success than any other single factor." – Brian Tracy
"Nothing worthwhile comes easily. Work, continuous work and hard work, is the only way to accomplish results that last." – Hamilton Holt
"Inspiration is one thing and you can't control it, but hard work is what keeps the ship moving. Keep up the good work." – Kevin Eubanks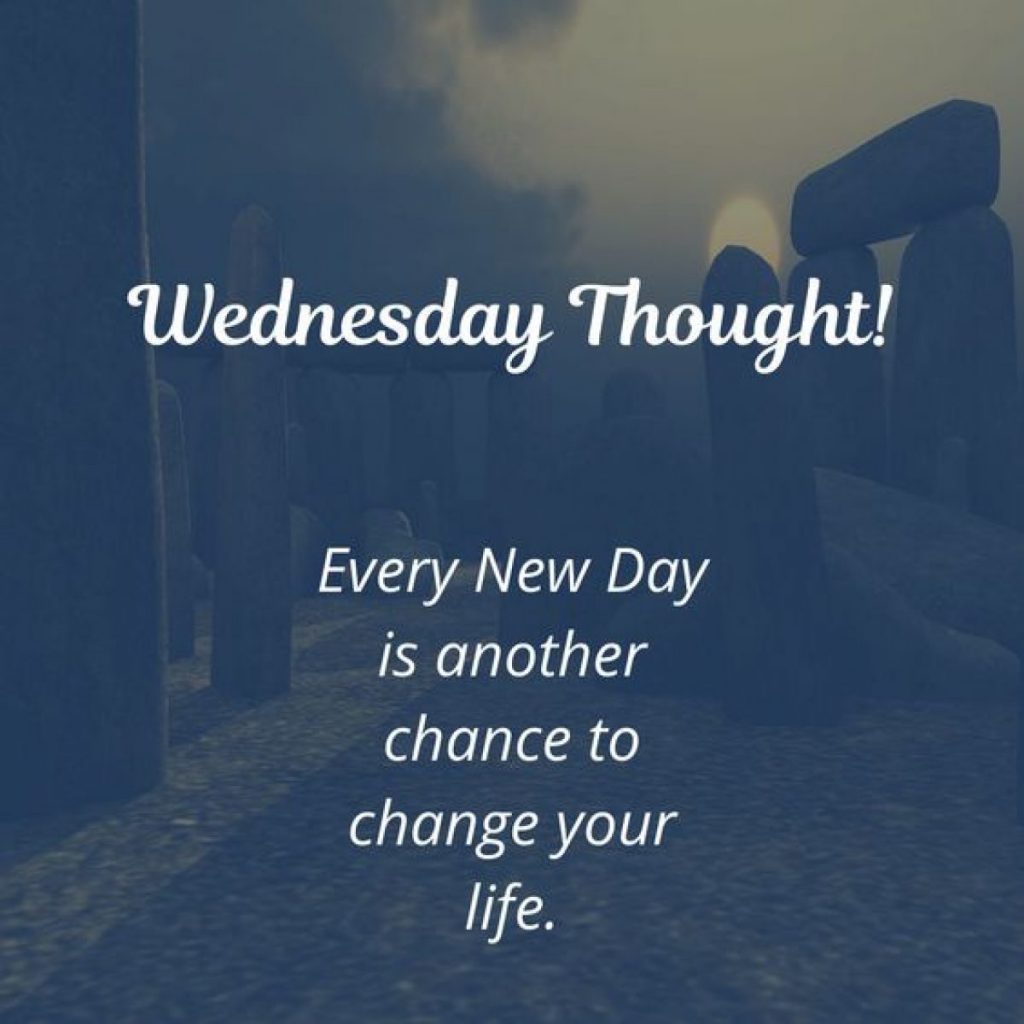 "Happy Wednesday! Cast your love to all, trust in the team to which you are joined, and do not do wrong to others for your own self gratification." – Byron Pulsifer
"If you are not willing to risk the usual you will have to settle for the ordinary." – Jim Rohn
"Wednesday: It's almost, sorta, kinda, close to, just about, nearly the weekend."
"Just one small positive thought in the morning can change your whole day." – Dalai Lama
"Somewhere in the world someone is training when you are not. When you race him, he will win." – Tom Fleming
"Home may be where the heart is but it's no place to spend Wednesday afternoon." – Walker Percy
"Have a lovely Wednesday morning; it has brought no distress but joy to you. Have a wonderful day ahead because Wednesday is smiling at you, good morning!."
"If opportunity doesn't knock, build a door." – Milton Berle
"The greatest mistake you can ever make in life is to be continually fearing that you will make one." – Ellen Hubbard
"Each morning is the open door to a new world – new vistas, new aims, new plans, new things…Wednesday morning is no less."
"The man who moves a mountain begins by carrying away small stones." – Confucius
"Believe in yourself, push your limits, and do whatever it takes to conquer your goals."
"When you encounter various trials, big or small, be full of joy. They're opportunities to learn patience." – Scott Curran
"Good morning! Wishing you a day full of joyful moments. Happy Wednesday!"
"The harder the conflict, the more glorious the triumph." -Thomas Paine
"Nothing can stop the man with the right mental attitude from achieving his goal; nothing on earth can help the man with the wrong mental attitude."– Thomas Jefferson
"Happy Wednesday! Happiness is found from within when you learn to appreciate your blessings, LIVE in the present and LOVE!" – Tracey Edmonds
The secret of getting ahead is getting started. – Mark Twain
"When people refer to 'Back in the Day,' it was a Wednesday. Just a little fun fact for you." – Dane Cook
"Even if you are on the right track, you'll get run over if you just sit there."– Will Rogers
"Challenges are what make life interesting and overcoming them is what makes life meaningful." – Joshua Marine
Wednesday will never be lonely when it has days all around it. – Anthony T. Hincks
"Happy Wednesday! Look at the bright side! At least it's not Monday's morning! "
"Work joyfully and peacefully, knowing that right thoughts and right efforts will inevitably bring about right results." – James Allen
"Wednesdays were the best thing about Atlantis. The middle of the week was a traditional holiday there. Everyone stopped work and celebrated the fact that half the week was over."- Walter Moers
"Don't spend time beating on a wall, hoping to transform it into a door." — Coco Chanel
"Keep your eyes on the stars, and your feet on the ground." – Theodore Roosevelt
"What you get by achieving your goals is not as important as what you become by achieving your goals." — Henry David Thoreau
"Happy Wednesday Fam! Dream BIG, live courageously, communicate honestly, be mindful, act with kindness, and SPREAD LOVE TODAY and EVERY DAY!" – Tracey Edmonds
"I quit being afraid when my first venture failed and the sky didn't fall down." – Allen H Neuharth
"If you can change your mind, you can change your life." – William James
"Instead of wondering when your next vacation is, you ought to set up a life you don't need to escape from."– Seth Godin
"What's in a Wednesday?
You! That's who!
Happy Wednesday. " – Anthony T. Hincks
"Commit to your goals – Once you have set your goals, you have to fully commit yourself towards achieving it." – Mia Conrad
"When one door of happiness closes, another opens, but often we look so long at the closed door that we do not see the one that has been opened for us."– Helen Keller
"Happy Wednesday! Have a Bright and Beautiful Day."