Monday Motivational Quotes with Images
The weekend is over, and once again, we're back to the beginning of a work week. Monday! Mondays should be the day to look forward to, with anticipation and enthusiasm for all that the coming week will bring. However, Mondays can also be stressful. It's back to work time. You may be facing a bad boss or a negative work environment or you simply don't enjoy your job. And sometimes, you need extra push and inspiration to get pumped up.
Are you in need of some Monday motivation? If you're perhaps unmotivated and just reluctant to do anything and want a few more days of weekend right now then I have something that can help you.
I've put together a collection of motivational quotes and images / photos to boost your morale and inspire you to start your Monday and week with the right mindset. You can also share these Monday motivational quotes with your coworkers and friends to inspire and encourage them to work.
70 Monday Motivational Quotes & Images to Inspire Work
"The future depends on what you do today." – Mahatma Gandhi
"Build your own dreams, or someone else will hire you to build theirs." – Farrah Gray
"Hey, I know it's Monday. But it's also a new day and a new week. And in that lies a new opportunity for something special to happen." – Michael Ealy
"Mondays are the start of the work week which offer new beginnings 52 times a year!" – David Dweck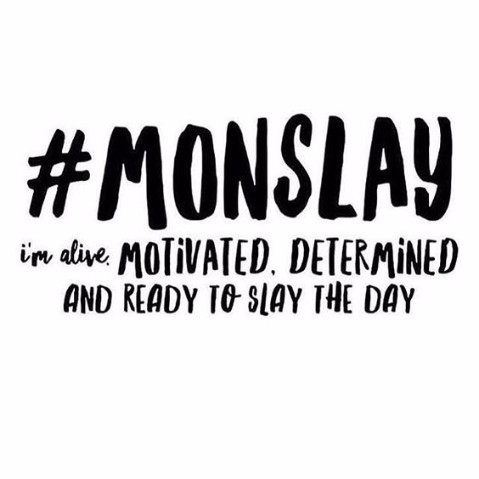 "People often say that motivation doesn't last. Well, neither does bathing. That's why we recommend it daily." –Zig Ziglar
"Monday won't be so gloomy if you believe that something good is always bound to happen." – Unknown
"It's not the days in your life, but the life in your days that counts." – Brian White
"Ok, Monday. Let's do this!"
"Your Monday morning thoughts set the tone for your whole week. See yourself getting stronger, and living a fulfilling, happier and healthier life." – Germany Kent
To be successful, you have to have your heart in your business, and your business in your heart. – Sr. Thomas Watson
"Good things don't come to those who wait. Good things come to those who pursue the goals and dreams they believe in…Happy Monday!" – Venus Rivers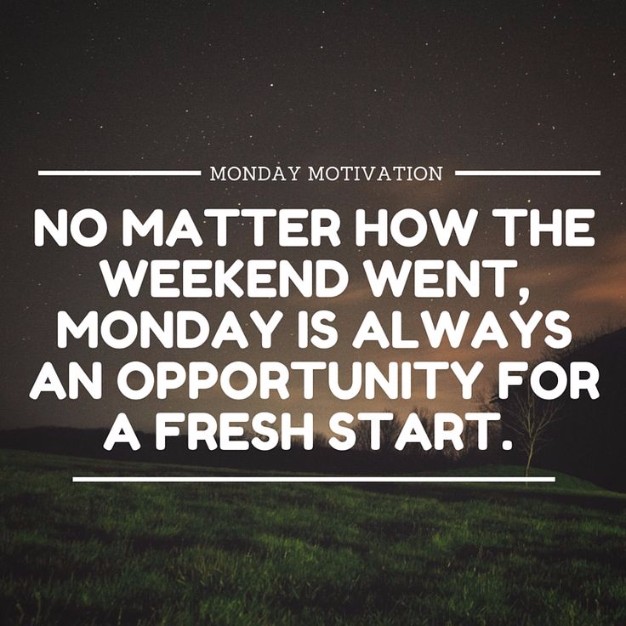 "A year from now you may wish you had started today." – Karen Lamb
"Okay, it's Monday but who said Mondays have to suck? Be a rebel and have a great day anyway." – Kimberly Jiménez
"New Monday. New week. New goals."
"Spend eighty percent of your time focusing on the opportunities of tomorrow rather than the problems of yesterday" — Brian Tracy
"Twenty years from now you will be more disappointed by the things that you didn't do than by the ones you did do. So throw off the bowlines. Sail away from the safe harbor. Catch the trade winds in your sails. Explore. Dream. Discover." – Mark Twain
"Rise Up & Attack the day with Enthusiasm."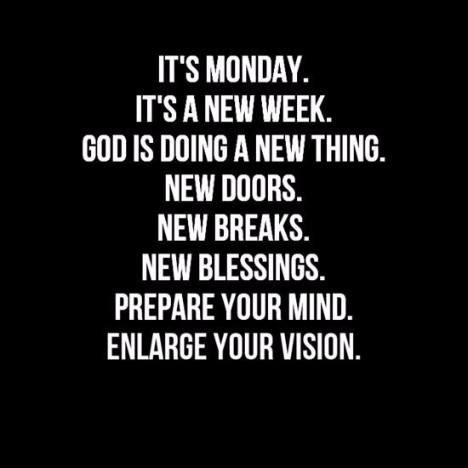 "If you can't outplay them, outwork them." –Ben Hogan
"The critical ingredient is getting off […] and doing something. It's as simple as that. A lot of people have ideas, but there are few who decide to do something about them now. Not tomorrow. Not next week. But today." – Nolan Bushnell
"When you start to do the things that you truly love, it wouldn't matter whether it's Monday or Friday; you would be so excited to wake up each morning to work on your passions." – Edmond Mbiaka
"The best way to predict the future is to create it." – Abraham Lincoln
"People who discipline themselves to get up and do things they don't necessarily love or like doing, but do it regardless to succeed are people who will get the results and the success they are looking for." ― Jeanette Coron
Don't worry about failure; you only have to be right once. – Drew Houston, Dropbox founder and CEO
"All our dreams can come true if we have the courage to pursue them." –Walt Disney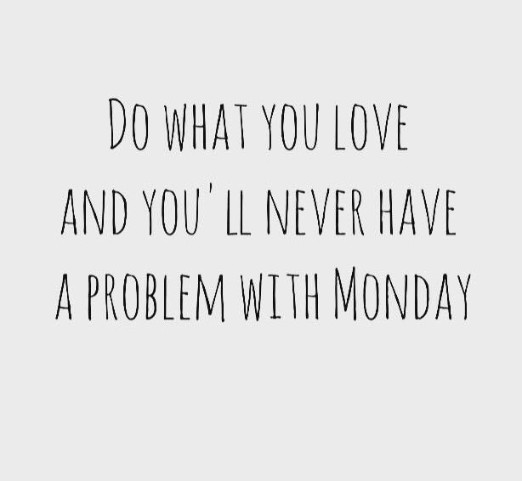 "I have to go to work on Mondays and yes everyone hates Mondays. But I look at it a little differently. I don't have to work, I GET to work. I am blessed to have a job while many don't have one." – Dinky Manuel
"This is your Monday morning reminder that you can handle whatever this week throws at you." – Unknown
"For me, Monday represents a fresh start to the week. It is the day where the slate from the previous week is wiped clean. It is a day of new beginnings." – Allen Smith
"Some people dream of success while others wake up and work."– Unknown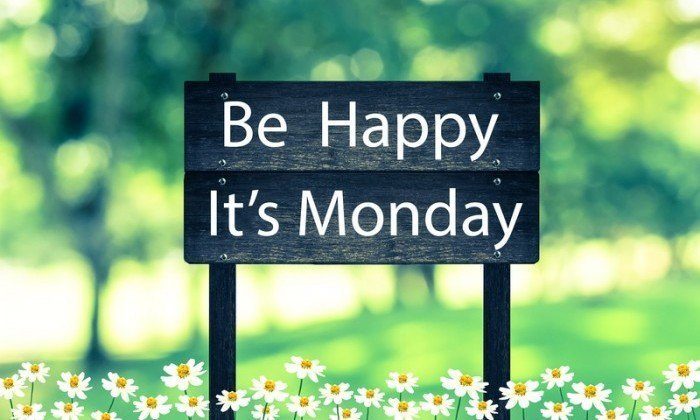 "I must break the routines and become a person who becomes productive every Monday. I must break the mindset of unhappiness and turn myself into a happy magnet for Mondays." – Leggy Saul
"On my own I will just create, and if it works, it works, and if it doesn't, I'll create something else. I don't have any limitations on what I think I could do or be." — Oprah Winfrey
"The difference between ordinary and extraordinary is that little extra." – Jimmy Johnson
"Be miserable. Or motivate yourself. Whatever has to be done, it's always your choice."
– Wayne Dyer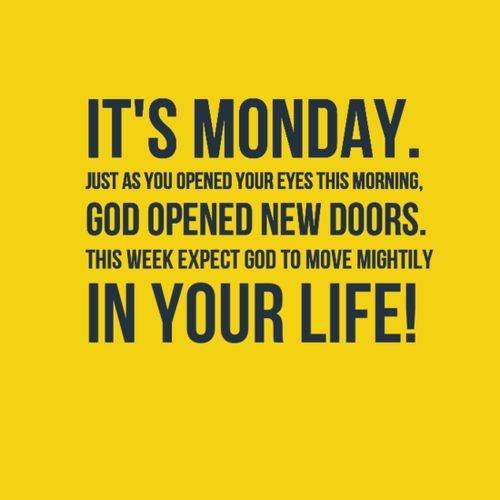 "It's hard to beat a person who never gives up."
Babe Ruth
"You can only become truly accomplished at something you love. Don't make money your goal. Instead, pursue the things you love doing, and then do them so well that people can't take their eyes off of you." – Maya Angelou
"Do you want to know who you are? Don't ask. Act! Action will delineate and define you." – Thomas Jefferson
"What we fear of doing most is usually what we most need to do." – Ralph Waldo Emerson
"You don't have to be great to start, but you have to start to be great."
– Zig Ziglar
Just when the caterpillar thought the world was over, it became a butterfly. – Proverb
"You can't use up creativity. The more you use, the more you have." – Maya Angelou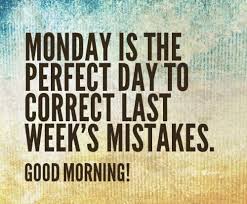 "You've got to get up every morning with determination if you're going to go to bed with satisfaction."
– George Lorimer
"Do you think miners stand around all day talking about how hard it is to mine for coal? They do not. They simply dig." ―Cheryl Strayed
"Set your goals high, and don't stop till you get there." –Bo Jackson
"Success is to wake up each morning and consciously decide that today will be the best day of your life."
Ken Poirot
"A ship is always safe at shore but that is not what it's built for."
– Albert Einstein
"Don't work for recognition but do work worthy of recognition."– H. Jackson Brown, Jr.
"Your work is going to fill a large part of your life, and the only way to be truly satisfied is to do what you believe is great work. And the only way to do great work is to love what you do. If you haven't found it yet, keep looking. Don't settle. As with all matters of the heart, you'll know when you find it." – Steve Jobs
"The way to get started is to quit talking and begin doing." – Walt Disney
"Too many of us are not living our dreams because we are living our fears. " – Les Brown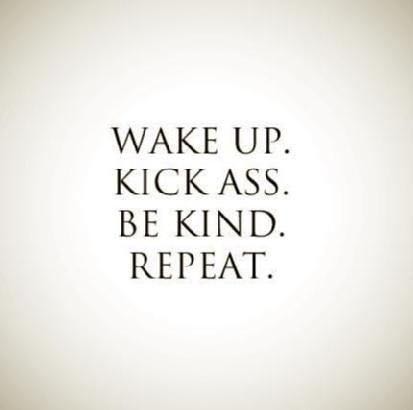 "One of the best pieces of advice I ever got was from a horse master. He told me to go slow to go fast. I think that applies to everything in life. We live as though there aren't enough hours in the day but if we do each thing calmly and carefully we will get it done quicker and with much less stress."
– Viggo Mortensen
"Don't wait on perfect conditions for success to happen; just go ahead and do something." –Dan Miller
"Whatever it is that you think you want to do, and whatever it is that you think stands between you and that, stop making excuses. You can do anything." — Katia Beauchamp
"Live today. Not yesterday. Not tomorrow. Just today. Inhabit your moments. Don't rent them out to tomorrow." – Jerry Spinelli
"Wake up on Monday and start your day with a lot of awesomeness and you will get happiness back." – Jim Butcher
"This is your Monday morning reminder that you are powerful beyond measure, that you are capable of pretty much anything you are willing to work for, and that you could change your life today." – Unknown
"Each morning when I open my eyes I say to myself: I, not events, have the power to make me happy or unhappy today. I can choose which it shall be. Yesterday is dead, tomorrow hasn't arrived yet. I have just one day, today, and I'm going to be happy in it."
– Groucho Marx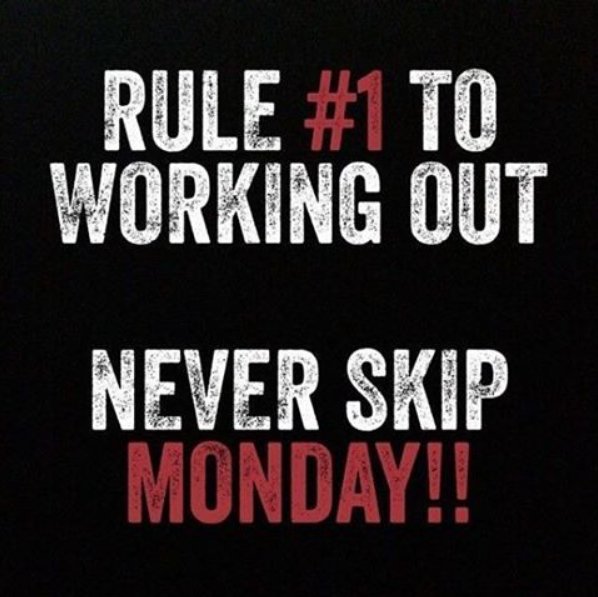 "Developing a good work ethic is key. Apply yourself at whatever you do, whether you're a janitor or taking your first summer job because that work ethic will be reflected in everything you do in life." – Tyler Perry
"Don't quit. Suffer now and live the rest of your life as a champion." –Muhammad Ali
"Believe on Monday the way you believe on Sunday." – Rita Schiano
"Starve your distraction and feed your focus." – Unknown
"Only you have the power to determine whether your future mimics your past." –Skip Prichard
"Don't Let Yesterday Take Up Too Much Of Today." – Will Rogers
"Every morning you have two choices: continue to sleep with your dreams or wake up & chase them." – Kristin, Sophisticated Gal
"Monday plan: drink coffee, be awesome, ignore negativity."
"Morning is an important time of day, because how you spend your morning can often tell you what kind of day you are going to have."
– Lemony Snicket
"Begin the week with momentum and you'll look back with great satisfaction on all you achieved." – Skip Prichard
"Amateurs sit and wait for inspiration, the rest of us just get up and go to work."
Stephen King
"Try not to become a person of success, but rather try to become a person of value."
– Albert Einstein
"The two most powerful warriors are patience and time." …so remember: great achievements take time, there is no overnight success." – Leo Tolstoy
"What starts on Monday should carry through to Friday; that is, enthusiasm. Have a great week!" – Unknown
"It's Monday. Get a new perspective. Whatever obstacle you're facing—it's not permanent." – Unknown
10 Funny Monday Motivational Quotes & Images
"I really need a day in between Sunday and Monday." – Unknown
"Dear Monday, thanks for having the word "mon" in you. That's French for "mine," in case you weren't aware, Monday, but it makes me think of you more as "my day," and frankly, that sounds like a much more promising start to the week." – Unknown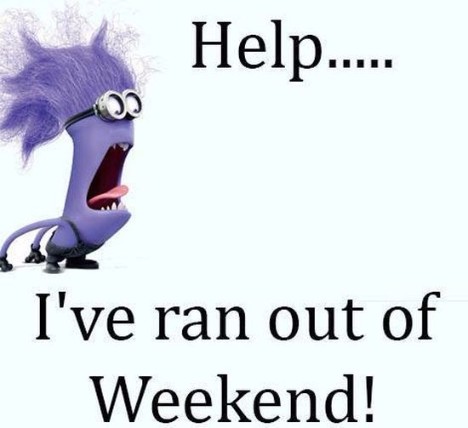 "What if I fall? Oh, but my darling, what if you fly?" –Erin Hanson
Everything you've ever wanted is on the other side of fear. – George Addair
"The man on top of the mountain didn't fall there." –Vince Lombardi
"You can't build a reputation on what you are going to do." – Henry Ford
"Whether you think you can, or you think you can't – you're right." —Henry Ford
"Your only limit is you." – Unknown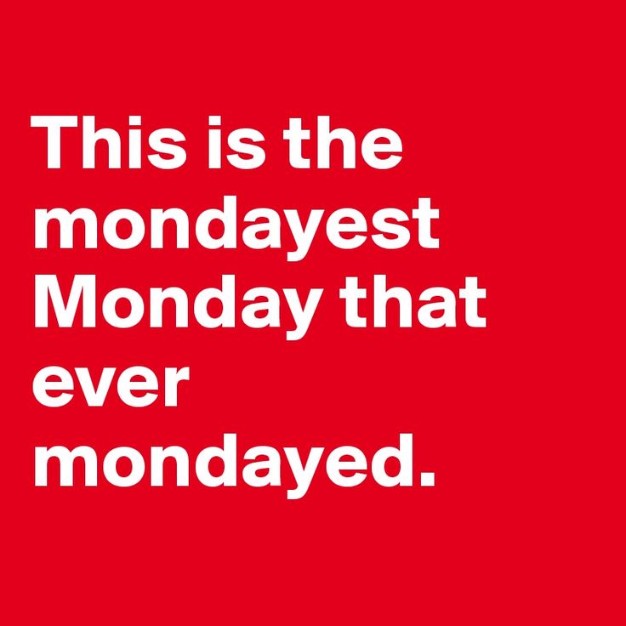 "Employers are at their happiest on Mondays. Employees are at their happiest on Fridays." – Mokokoma Mokhonoana
"The worst part of my Mondays is hearing you complain about Mondays."